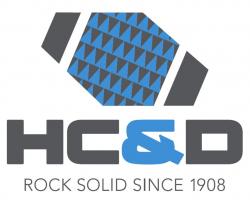 Service Greaser (Night Shift)
2022-09-29 HC&D, LLC Honolulu
Description:
HC&D is the premier supplier of ready-mix concrete and quarry materials.  We are seeking qualified individuals to join our HC&D team at our Sand Island location:
SERVICE GREASER (Night Shift)
Sand Island Location
Immediate opening for an experienced professional at our Sand Island Shop department.  Primary responsibility to perform routine preventative maintenance inspections and servicing of all plants, stationary and mobile equipment.  Experienced in mechanical maintenance work.  Knowledge of oils, lubricants, coolants, filters, etc.  Able to use hand and power tools common to the trade and can operate equipment incidental to other duties.  Must have a valid driver's license.  Able to lift and carry 45+ lbs.
Deadline to apply: Friday, September 30, 2022
EEO / Affirmative Action Employer
Do not contact this company in solicitation of any product or service.