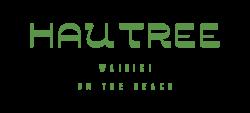 Dish
Featured
2022-07-05 Hau Tree at Kaimana Beach Hotel 2863 Kalakaua Ave
Description:
PRIMARY PURPOSE:
Ensure that all wares for the front and back of the house are clean and sanitize, and stored properly.
ESSENTIAL DUTIES:
Cleans the kitchen and restaurant floor after each work day.
Assists in restaurant kitchen detailing upon request by a manager.
Washes all wares including pots, plans, flatware, and glasses.
Correctly places and stores clean equipment, dishes, and utensils in assigned storage areas.
Stocks serving stations, cupboards, refrigerators, and other assigned areas with necessary dishes and utensils.
Dispose rubbish, emptied bottles, box, and unwanted object in the dumpster after every shift.
Cleans trash receptacles.
Moves dishwashing supplies and equipment from storage to work area
May assist in cleaning and preparing various foods for employee meals, as directed.
Responsible for logging of all dishware and glassware breakage.
Ensures work areas remain safe, clean, and orderly, adhering to all company, local, and state guidelines regarding health, safety, and sanitation.
Performs other related duties as assigned.
All other related duties requested by Executive and Sous Chefs.
REQUIRED SKILLS/ABILITIES:
Ability to understand and follow directions.
Ability to understand and meet restaurant standards for health, safety, and excellence.
Ability to remain alert and focused in an environment that is noisy and fast-paced.
Ability to work effectively with kitchen staff.
Detail-oriented and thorough.
EDUCATION AND EXPERIENCE:
Restaurant experience preferred.
PHYSICAL REQUIREMENTS:
Prolonged periods walking or standing.
Must be able to lift, carry, and place up to 50+lbs at a time.
Must be able to work days, nights, weekends, and/or holidays as needed.
Must be able to bend, stoop, and wipe frequently.
Must frequently immerse hands in water.
Must be able to work in a hot and damp environment.
SUPERVISORY RESPONSIBILITIES:
QUALIFICATIONS:
Ability to lift 50+lbs
Ability to stand in one place for a period of time
Ability to comprehend and follows instructions
Ability to move quickly
Team player
Do not contact this company in solicitation of any product or service.