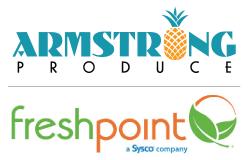 Customer Service Supervisor
Featured
2022-01-21 FreshPoint Hawaii, dba Armstrong Produce 802 Mapunapuna Street 55000 year Sign On Bonus: $1000
Description:
Position Purpose:
Increase market share by motivating, training, delegating and coaching a staff of Customer Service Representatives to achieve established
corporate goals. Responsible for coordinating customer service with other departments.
|Primary Responsibilities:
l Identify customer needs and satisfy them profitably.
l Maintain existing customer base through effective customer service skills.
Responsible for overall order entry process – review flow accuracy, ensure cut off times are adhered to, communicate with
Sales Management regarding potential issues
l
l Insure follow through with customer requests by customer service.
l Hire, hold team accountable, training, write schedules, manage CMP process and conduct 30,60,90 day reviews.
Understand edit procedure, operate the phone system and by cross training with customer service representatives, run
necessary reports as needed.
l
Education:
l High School Diploma or GED
Experience:
l Two (2) year experience in a customer service related position preferred or call center experience
Skills:
l Good communication skills
l Proved ability to communicate effectively to satisfy the customers' needs.
l Experience managing individuals, motivating, training and disciplining a staff.
l Good computer skills - Working knowledge of MS Office (Word, Excel, Outlook) a plus.
l Ability to handle multiple tasks.
Do not contact this company in solicitation of any product or service.