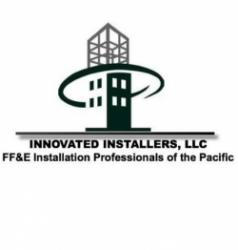 Skilled Hotel Furniture Installer
2020-02-12 Innovated Installers Honolulu 19 hour
Description:
We are seeking an experienced laborer to join our team!

Job Starts - 02/11/2020

Duties and Responsibilities:

Assemble and installation of hotel furniture

Minimum qualifications:

Must be able to lift up to 50 pounds with or without reasonable accommodations.

Basic Qualifications:

•High school diploma or general education degree (GED); or two years related experience and/or training; or equivalent combination of education and experience
•2 year furniture installation or related experience

Other Requirements:

•Willing to work weekends and overtime as needed is preferred
•Must be able to pass pre-employment screening including background check and drug testing
•Excellent verbal and written communication skills
•Ability to prioritize and re-prioritize as situations and needs change throughout the workday
•Excellent follow-through and attention to detail
•Excellent teamwork and interpersonal skills
•Must possess good customer service skills.
•Ability to demonstrate initiative and to work with minimum supervision
•Ability to read and interpret documents such as procedures, work instructions, install plans and timesheets
•Ability to speak and communicate well with customers and coworkers
•Ability to add, subtract, multiply, and divide in all units of measure, using whole numbers, common fractions, and decimals
•Ability to apply common sense understanding to carry out instructions furnished in written, oral, or diagram form

Call/Text for an interview Austen. 808-230-6439

First set of Interviews will be set:

Date: Friday, February 7th, 2020
Location: TBD

Things to Bring:
1. Resume and/or references
2. Availability and/or schedule for Part Time
Do not contact this company in solicitation of any product or service.