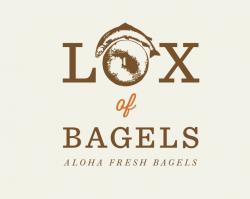 Baker/head baker and assistant baker
Featured
2019-03-15 Kiku International Corporation 1095 Dillingham Blvd. #106 Honolulu 40,000-50,000 year
Description:
Lox of Bagels is currently looking for a Head Baker immediately with the following minimum qualifications:

- 2-3 years baking experience making bagels, breads, pastries, and other baked goods
- at least 1 year of savory culinary experience preferred
- Able to follow recipes and create seasonal recipes
- Manage baking staff to maintain consistent quality of our products
- Able to communicate effectively with the staff and with the General Manager
- Knowledge of Word and Excel is helpful

This is a graveyard position and the schedule is great for commuters. We are looking for someone that is looking for a long term position with room for growth within the company. The Head Baker is also able to hire their own staff as we are reorganizing for the New Year. Please e-mail a resume and you will be contacted shortly. or contact Andrew Kim(GM) at 808-636-5876
Do not contact this company in solicitation of any product or service.